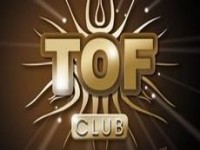 The best late-night hangout, from 80's Electro-pop music till nowadays, Le Tof Club - Gay-Friendly! A lively underground bar with the smallest but busiest dancefloor in town.
Le Tof Club welcomes you all nights, from Monday to Saturday, from midnight until 5pm. The club is a handy place to get a late drink after the other bars in Chamonix Sud have closed.
Regular theme nights: Electro house, 80s, Singles Night, Music of the Sun, etc.
Friendly atmosphere, fancy dress nights and guest DJs keep the atmosphere buzzing to make you spend unforgettable nights. Come in Cham'Sud and give Le Tof a try!