A transfer from Geneva Airport to Argentière has never been easier!
Using the Booking platform on this page that is powered by TransferFix, you can easily and quickly compare shared and private hire transfer services between Argentière and the airport.
The TransferFix comparison service displays real-time availability and prices for shared transfers between Geneva Airport and Argentière. Also, private hire transfers can be booked on the TransferFix platform. More details about all the airports are provided below.
Geneva Airport route and between other airports in France that include, Lyon Airport (LYS), Chambery Airport (CMF) and Grenoble Airport (GNB) and in Italy, such as Milan Airport (MXP) and Turin Airport (TRN). 
With the TransferFix platform, you can book and pay for your chosen service, and the booking is confirmed at the point of sale. TransferFix does not resell bookings.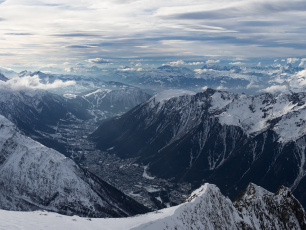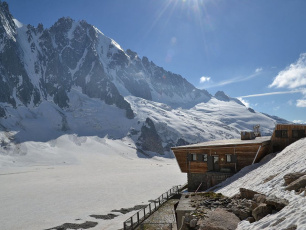 Journey Times & Distances from Airports to Argentière
| From Argentiere to: | Approximate duration*: | Approximate distance (km): | Approximate distance (mi): |
| --- | --- | --- | --- |
| Annecy | 1h 20m | 108 km |  67 mi |
| Bellegarde Train Station | 1h 30m | 125 km |  77 mi |
| Geneva Aiport (GVA) | 1h 20m | 107 km |  66 mi |
| Geneva Centre | 1h 20m | 90 km  | 56 mi |
| Chambéry Airport (CMF) | 1h 45m | 150 km  | 92 mi |
| Grenoble Aiport (GNB) | 2h 30m | 234 km | 145 mi |
| Lyon Airport (LYS) | 2h 20m | 228 km |  141 mi |
| Milan Airport (MXP) | 2h 45m | 243 km |  151 mi |
| Turin Aiport (TRN) | 2h 10m | 182 km | 113 mi |
* The journey times may vary according to traffic, weather conditions & other factors.
Shared Transfers from Geneva Airport to Argentière
Shared transfers are excellent options for those who travel on a tight budget, want to save money or simply want to enjoy the wonders of the world without leaving a high carbon footprint.
By choosing a seat in a shared vehicle you save money and leave a lower carbon trail. Using a shared transfer reduces the total traffic emissions of climate and air pollutants.
You will be taken from the airport arrivals and dropped off right at your chosen hotel or chalet, so you will not have to worry about taking a taxi or a bus when arriving in Argentière. You will be sharing the vehicle with other people who will be dropped off at different locations in Argentière. When leaving Argentière, your driver will pick you up from your accommodation and drop you off at the airport departures.
The Journey from Geneva Airport to Argentière
When travelling to Argentière, passengers might be dropped off in Les Houches, Taconnaz, Les Bossons or Chamonix. This tends to happen more when demand is low. Each drop-off does cause a delay, and if you are the last person in the vehicle to be delivered to your accommodation, or other chosen destination in the resort, there might have been a delay of 15-20 minutes, in a worst-case scenario. However, since the demand for big resorts such as Les Houches and Chamonix is high all year round, the delay is more likely to happen in Argentière, when other passengers are dropped off before you.
The Journey from Argentière to Geneva Airport
The transfer company will always notify you of the pick-up time from your accommodation or other agreed location in the resort. Be in that place at the appointed time. If you are not there, the driver will not wait, as to do so, other passengers might be compromised by your no-show.
As the pick-ups in Argentière are usually close to one another, you will soon leave the resort and head to Geneva Airport. Along the way, the driver might stop in Chamonix and/or one of its hamlets, such as Les Bossons or Taconnaz to pick up other passengers. However, once departed from Taconnaz, the next stop will most likely be the Geneva Airport.
Private transfers to and from Argentière
On this page, using the booking platform powered by TransferFix, you can book a private transfer between Geneva Airport and Argentière and between other airports in France that include, Lyon Airport (LYS), Chambery Airport (CMF) and Grenoble Airport (GNB) and in Italy that include Milan Airport (MXP) and Turin Airport (TRN).
Immediately after you book your private transfer online, you receive an instant confirmation via e-mail and by SMS. Your driver will meet you at the airport, or at your accommodation in Argentière, whichever is relevant.
Painting of Argentiere, dated 1908.
About Argentière
Argentière is a village located 8 km (5 mi) away from Chamonix at an altitude of 1,250 m (4100 ft).
A charming skiing and mountaineering village in the French Alps, Argentière is very popular among tourists of all ages.
Part of the Chamonix valley, Argentière is also visited because of its traditional architecture and baroque church.
Moreover, Argentière is located at the foot of the famous Argentière glacier and many impressive peaks, such as the Aiguille Verte.
However, Argentière's most wanted attraction is the Grands Montets ski area.
Icefal on the Glacier d'Argentière, author Aiguille, licensed under CC-BY SA 3.0, photo source @fr.wikipedia.org
Skiing in Argentière
Argentière is a must for all advanced skiers, as it is home to the legendary Grands Montets ski area, which offers some of the most challenging and attractive slopes in Europe.
Argentière is also a part of the Mont-Blanc area, which offers access to 952 km of downhill skiing with 507 marked pistes, serviced by 248 ski lifts.
Argentière itself offers 30 km of steep long black & red descents which constitute a paradise for expert level skiers.
The Grands Montets pistes descent from the impressive altitude of 3,275 m (10,745 ft) and the rides offer unspoilt and sensational scenery.
Besides the Grands Montets, by purchasing the Ski Pass Mont-Blanc you can ski in other resorts, such as Chamonix, Combloux, Cordon, Le Tour, Les Contamines, Les Houches, Megeve and Saint-Gervais Mont-Blanc.
Given the proximity of many resorts which offer access to beginner and intermediate pistes, Argentière is an ideal choice for everyone, including mixed-skills groups and families.
View of the Grands Montets Ski Resort in Chamonix.
OTHER ATTRACTIONS
Après Ski in Argentière
In Argentière, you will find sufficient bars and restaurants so you can enjoy the well-deserved "après ski" time.
The Office, which has become something of a resort institution over the years, The Stone Bar, which is popular among wine drinkers, the Savoy Bar, which is located in one of the oldest building in the village. There are only a few of the wide range of bars and pubs that you can find in Argentière.
Spa
Argentière's principal spa is found within the Residence Le Cristal d'Argentière, which is only 300m away from the Grants Montets lifts.
Among the facilities the spa provides are a great indoor pool, sauna, spa treatments and many different kinds of massages.
There are other hotels and chalets in Argentière which provide a small spa.
The Saint-Pierre d'Argentière church
As one of the most impressive views of Argentière, the church is a must-see for those who are passionate about history & arts, and not only.
The beautiful baroque church was inspired by the nearby Italian style, and it has a beautiful golden tabernacle straight from Venice and a table of the Adoration of the Magi.
Argentière (Haute-Savoie) - the church district and Mont-Blanc, author Jean-Pol GRANDMONT, licensed under CC-BY SA 3.0, photo source @commons.wikimedia.org.
Outdoor Ice Rink
Situated just off the main road at the far end of the village, the outdoor ice rink of Argentière opened in 2013.
Regardless of your age or skating competence level, the Natural Ice Rink in Argentière is great for everyone who wants to skate while enjoying the breathtaking views of the Mont-Blanc massif.