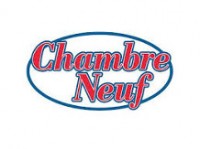 Chambre Neuf, the self-proclaimed "Swedish Bar" in Chamonix is not to be missed!
The Chambre 9 Bar of the Hotel is open daily from 12pm to late evening, winter and summer.
Ideal to have a drink, enjoy one of the best apres-ski of the town, with views of Mont-Blanc. In the evening, brace yourself for great beer, Live music or DJs creating a wild party atmosphere at the Chambre Neuf. Every day, get in on the Happy Hour from 8pm to 10pm! Fridays, Saturdays and Sundays.... Live bands & a huge range of cocktails feeds the party beast!
When the sun is out, relax on the Chambre Neuf Terrace and tuck into our delicious Raggae BBQ.