In Chamonix there is the principle of seasonality:
High Season summer (from 15th June to 30th September);
High season winter (from 15th December to 30th April);
Low season (spring from 1st May to 14th June / autumn from 1st October to 14th December).
So, in Chamonix the prices to park a car vary according to the season.
Where to find a car parking in Chamonix and what to do when you find it?
Once arrived in Chamonix the best solution to enjoy the panorama is to leave your car in one of the many car parks of the resort.
You can park free for less than an hour in the Grépon, Saint-Michel, Mont-Blanc, Entrèves, Allobroges, Médiathèque, Lionel Terray, Fond des Gires, Coumayeur and Corzolet car parks.
You can park free for less than half an hour in the Gare, Outa and Poilu car parks.
All official car parks are marked on the map of the town of Chamonix with a letter P and most ski areas have ample free parking. The Brevent car park is the only one you have to pay.
Parking in the center of the city of Chamonix can be very difficult, especially in Chamonix South.
It is very complicated to find a parking space free or long-term in the city center especially during tourist periods or at the many events that punctuate the year and attract visitors from all over the world.
Read the following content to find out where you can leave your car. Click below on each type of parking, for more information.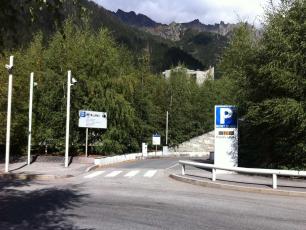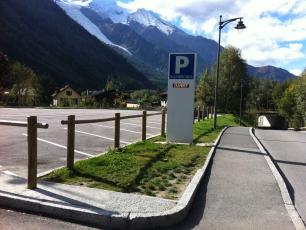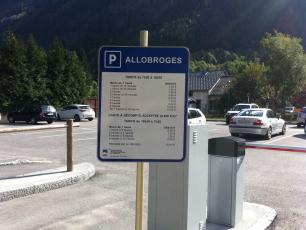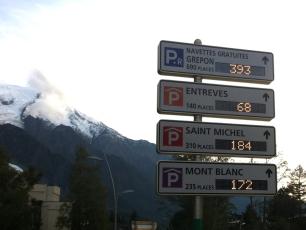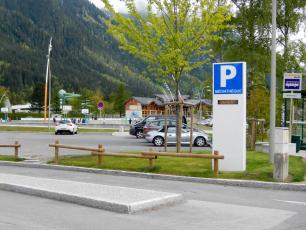 Contacts
Technical information
Administrative information
Chamonix Bus
Chamonix Parc Auto
275, Promenade Marie Paradis
74400 Chamonix Mont-Blanc
Tel: +33 4 50 53 65 71
Hôtel de ville
2nd floor (technical services)
38 Place de l'Église - Hôtel de Ville
74400 Chamonix-Mont-Blanc
591, Promenade Marie Paradis
Tel: +33 4 50 53 05 55
montblancbus@transdev.com
www.chamonix.montblancbus.com
Check out the complete map view with the official car parks in Chamonix.
Find all prices by downloading the PDF document (in French) or by visiting the official website of the town hall of Chamonix.