Situated right in the centre of Chamonix town, Cinema Vox is the perfect place for an incredible movie-viewing experience. Recently renovated and equipped with digital 3D projectors, Chamonix's movie theatre invites you catch the latest French and International flicks, lots of premieres and specialist mountain-sports films.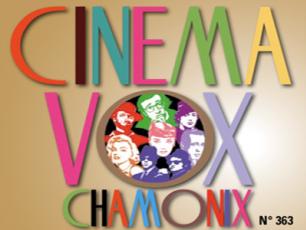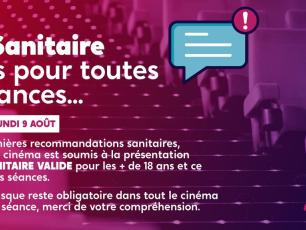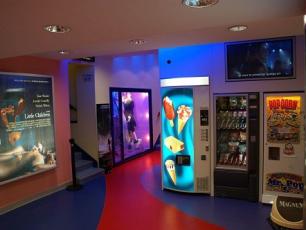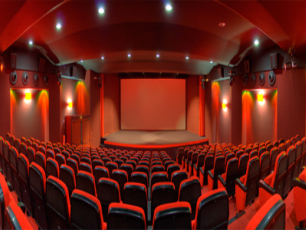 Completely re-thought, the main Vox cinema theatre is waiting for you with a "must see movies list" all year long. Come see French movies with English subtitles or vice versa. Conviviality and atmosphere are guaranteed.
Sessions usually take place at 5.30pm and 9pm, and on bad weather days there is often an extra viewing session in the afternoon. You can check what movies are playing right now by consulting the Chamonix Cinema Vox Program.
 From 30 September the Health Pass is compulsory from 12 years old. To access the rooms, you will need one of the documents below in digital format (via the TousAntiCovid application) or on paper with the QR Code.
Complete vaccination schedule
Vaccination certificate + valid validation deadlines
Negative virological test
less than 72 hours (PCR or antigen test).
Self-tests cannot be accepted Covid 19
Certificate of Recovery
at least 11 days old and less than 6 months old
Wearing a mask remains compulsory in the cinema, during the session and all day long.
Ticket Prices:
Adult - €9.50
Children (<13 years) - €5.00
Student (+18 years, students, large families) - €7.50
Seniors (+65 years) - €8.00
Adult Multi-Pass / 8 entries - Free Parking - €50
Children Multi-Pass / 8 entries - €42
---
CinéPass: Rechargeable subscription card at a preferential rate every day and every session.
It is a card of 5 or 10 places, rechargeable at any time or when your seat credit is exhausted.
Cinepass is valid every day at all sessions.
The credit is valid for 6 months, any place remaining on your account after the expiration date will be permanently lost. However, if you reload your card before the expiry date, the remaining seats to your credit will be added to your new payment and extended by 6 months.
Covid-19 Info: We inform you that the validity of all Cinépass 5/10 cards will be extended exceptionally until 31 December 2021 in order to take advantage of a reopening with new features.
Prices: 
Cinépass 5: Recharge €35.00 ie €7.00 instead, 3 places maximum per session
Cinépass 10: Recharge €65.00 € ie €6.50 instead, 5 places maximum per session
---
You'll pay €2 for 3D glasses unless you happen to have your own.
Free Parking for all: show your parking ticket ( valid for St Michel car park and Mont-Blanc car park).
For more information:
www.cinemavox-chamonix.com
23 Rue du Docteur Paccard
74400 Chamonix
+33 4 50 53 03 39
cinemavox@wanadoo.fr