Easybus runs regular coach buses between Geneva Airport (GVA) and Chamonix all year round. The journey takes over 1h15 hours.
If you fly to GVA, it is recommended to make prior arrangements for a coach to Chamonix. There is the option to book and pay online in advance, some bus companies offering a discount if you book online.
All the buses must go across Swiss territory. Make sure you have a passport (with valid Swiss visa), if required for your nationality.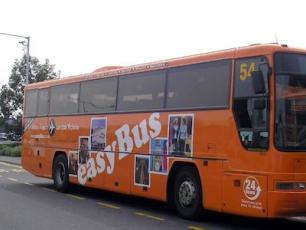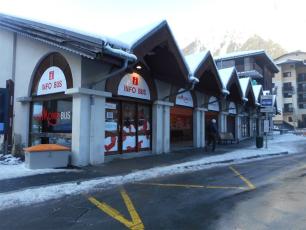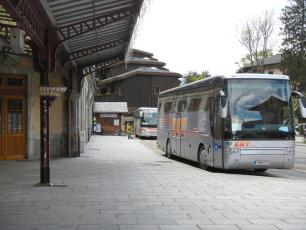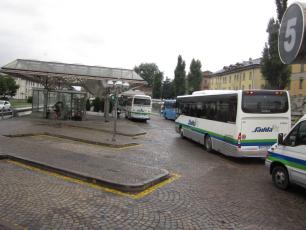 Buses from Geneva Airport (GVA) to Chamonix
Ticket points in Geneva
Tickets are sold directly at the airport the day of departure, in the international sector, at Tourism information by the coach station at the Visitor's Center (+4122 798 20 00) on the Arrivals level.
Contact: Phone: +41 22 732 02 30/ E-mail: info@gare-routiere.ch
For the return journey, seats must be reserved 48 hours before departure at the bus offices.
Make sure you allow about 4 to 5 hours to get from Chamonix to Geneva Airport depending on bad weather or traffic conditions and check-in procedures.
Contact: Phone: +33 (0)4 50 53 01 15/ E-mail: chamsat@orange.fr.
The bus schedule from Geneva to Chamonix can be found here.
Genève - Sallanches - Chamonix Sud - Price from € 19.
Please respect the health instructions: Wearing a mask, the safety distances and barrier gestures.
In Chamonix: to take a bus you must go to Avenue de Courmayeur at the Bus Station.
Welcome desk Chamonix Bus: located at the departure of the buses in Chamonix Sud: reception of the customers, ticket office Ouibus and the Chamonix - Courmayeur, Aosta, Turin and Milan lines.
Prices - one way/round trip
The prices can vary depending on the company that you choose to travel with, how many persons.
For all the information about the line Geneva to Chamonix (ticket prices) check out our website page "Coach and Buses from Geneva to Chamonix"
Departures from Chamonix are grouped in Chamonix Sud for the better handling of passengers.
Useful maps and Bus stops
Buses from Trient / Martigny to Chamonix
Between Switzerland and the Chamonix Valley: Col de la Forclaz - Trient - Vallorcine - Le Buet
The TMR bus operates in winter to Vallorcine. The bus to Switzerland resumes in June but only goes as far as the Chatelard train station on the Swiss/French border.
From Chatelard, there is a bus to Trient and all the way to Martigny. Buses that stop at Vallorcine, Le Buet and Chatelard all stop at the train station providing easy access to connections by train.
From Vallorcine or Le Buet you can take the train to Chamonix.
Between Martigny (Switzerland) and the Chamonix Valley -> Take the train.
For more information, please call:
    Gare de Finhaut: 0041.27 768 11 24
    Maison de Tourisme de Finhaut: 0041.27 768 12 78