The House of Memory and Heritage is intended to allow everyone to become familiar with the heritage of Chamonix Valley.
Inaugurated in 1828, the building that was at the time called the "House of the Sisters," and was built to host a girls' school run by two sisters from the Charity of La Roche-sur-Foron. The school was closed in 1831.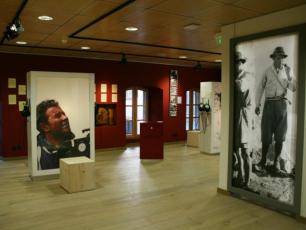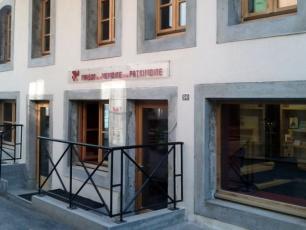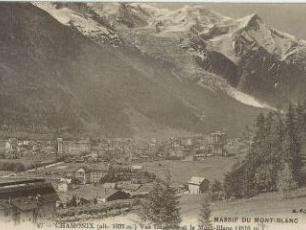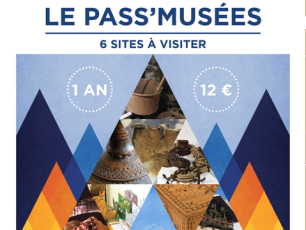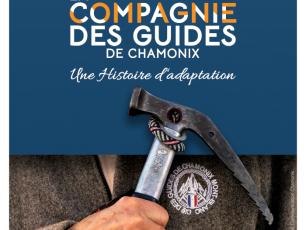 In the early twentieth century, Denise Weaver Eugenie inherited the house. She married Anselme Baud Claudius. It was at this time that the building takes the name of its owner and becomes the "Baud House." Their only daughter Marcelle, Sister Mary Charity donated the house to her congregation (the Sisters of Charity of La Roche-sur-Foron) in 1971.
The town of Chamonix-Mont-Blanc acquired the Baud House in 2002. In 2006, a fire destroyed the house and part of the rue des Moulins. The chosen solution was an almost complete reconstruction of the building, preserving only the exterior walls. It has a characteristic regional architecture marked by a simple massing, with a classic three-sided roof forming a very significant roof overhang on the side next to rue des Moulins.
The renovation was decided by the Municipal Council in 2006 which, however, does not act on the final allocation of interior spaces. From 2009 and until the summer of 2010, the Committee on Culture reflected the allocation of a new assignment for the Baud House. It plans the realization of a House of Memory and Heritage.
This house is a place of:
conservation of oral and photographic archives collected from the city.
consultation and research: a documentary resource center available for all.
valuation of interpretive exhibits and cultural activities​.
A participatory project:
This House can not live without your contribution and active participation. If you have any documents that may enrich our exhibitions, do not hesitate to contact us.
Opening times
TEMPORARY CLOSURE FOR EXPOSURE CHANGE
Reopening 18 June 2022
Open from Thursday to Sunday: from 2 p.m. to 6 p.m.
School vacation : from 10 a.m. to 12 p.m. and 2 p.m. to 6 p.m.
July and August : from 10 a.m. to 1 p.m. and 2 p.m. to 6 p.m.
Closed on 1st January, 1st May 1 and 25 December.
Rates
Adult: €4
Children: Free (up to 18 years)
Concessions: students, 65+, unemployed, cards, guests, residents: €3
Annual Museum Pass: €12
You can buy an annual museum pass for all the museums (Espace Tarraiz, Alpine Museum, Maison de la Memoire du Patrimoine in Chamonix, Montagnard Museum in Les Houches, Maison du Lieutenant in Servoz and Maison de Barberine in Vallorcine) which allows you unlimited access for 1 year.
For sale at the entrance of the museums; bring your ViaCham card and an ID photo.
PIOLET AND RIFLE: 90 YEARS OF MILITARY MOUNTAIN IN CHAMONIX
From 18 June 18 to 11 November 2022
In this exhibition, you will discover the history of the École Militaire de Haute Montagne established in Chamonix since 1932. In charge of training soldiers capable of fighting in the mountains, it also houses the French Military Ski Team and the Military Group of Haute Montagne, an elite troop of military mountaineering.
Guided tours of the exhibition on Fridays at 4.30 pm 
Summer: 24 June, 8, 15, 22 and 29 July and 5, 12 and 19 August 2022
Fall: 28 October and 4 November 2022
Duration 1 hour / From 10 years / Price: entrance fee.
Reservation recommended!
Maison de la Memoire et du Patrimoine
90 rue des Moulins