One of the most popular stops on the Chamonix-Martigny railway is Chatelard, the access point to go up and see the Emosson Dam.
Nearby Verbier is popular with outdoor enthusiasts. And who hasn't heard of the Montreux Jazz festival? Even when the festival isn't on its worth going to Montreux to visit the Château de Chillon.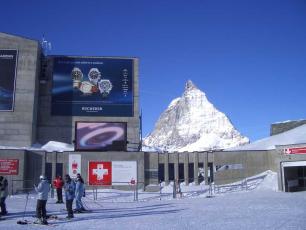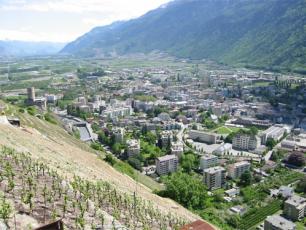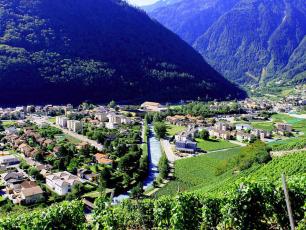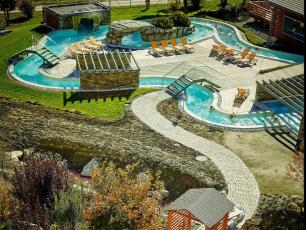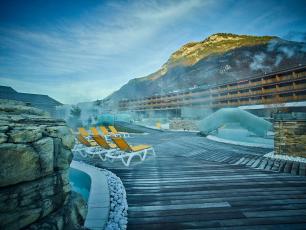 Martigny
The Swiss town of Martigny by the Rhone river is well worth a visit. It is magnificiently placed in an open Valley surrounded by terraced vineyards.
To get there from Chamonix either take the train, the panoramic Mount Blanc Express, or go by car over the Col des Montets and the Col de La Forclaz.
One of Martigny's major attractions is the Pierre Gianadda Foundation.
Labyrinthe of Adventures
An amazing maze full of hidden suprises, obstacles and challenges.
Price: 17 Chf per person
Opening times: 10 am to 6 pm every day March 16 to November 3, 2019
Location 10 km from Martigny (in the Lausanne direction), 3 km from St. Maurice:
CH-1902, Evionnaz 1
Phone number: 0041.78.660.60.64
HappyLand
Switzerland biggest theme park. Free parking.
Opening times:
10:30am to 6pm
Happyland is open every day from March 19th until November 3rd, 2019
Prices:
Adult (15) - 23 CHF
Child (4) - 23 CHF
Students, AVS and AI: 20 CHF
Groups of 12 people: 20 CHF/ person
website: HappyLand
Address: Rue du Foulon 24, 3977 Granges Sierre Valais
phone: + 41 27 458 34 25
Walks around Dorénaz
If the weather's not so good in Chamonix, Dorénaz offers some nice walks.
Although this is just over the boarder in Switzerland, about 55 minutes by car from Chamonix, the weather can be quite different.
Les Bains de Saillon
For those bad weather days, or just to relax, visit the thermal baths of Saillon. 4 thermal pools, fitness areas, beauty salons, saunas, jacuzzi's and more.
The thermal baths complex is situated only 45mins from Chamonix towards the town of Sion, Switzerland.
For more information, check their website.