From Chamonix, through the Mont-Blanc Tunnel, you arrive in the Val D'Aosta (Aosta Valley). The Aosta Valley people are well-known for their hospitality, respect for tradition, mountain agriculture, nature and the local architecture.
Entrèves, the first hamlet just after the tunnel exit, is an architectural wonder with its beautiful old slate-roofed houses.
Courmayeur is a great day trip all year round with great skiing, hiking, shopping and eating! The charm and elegance of the town will seduce you and the proximity to Chamonix makes it easy to go back!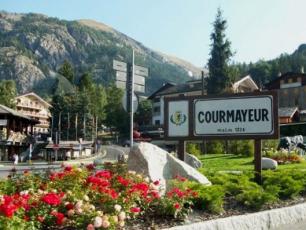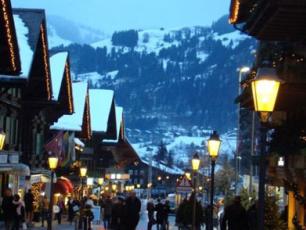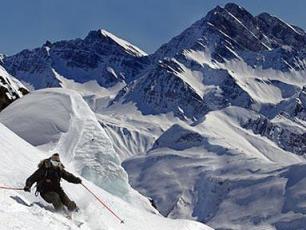 How to get to Courmayeur by Bus?
Departure point: Chamonix Sud (Avenue de Courmayeur) to Courmayeur (Piazzale Monte Bianco)
Timetables: from 1 July to 3 September 2023 
Operating days : Every day
CHAMONIX SUD Avenue de Courmayeur

08h30

12h45

15h30
18h00

ENTRÈVES Funivia Punta Helbronner

09h10

13h20
16h10
18h40

COURMAYEUR Piazzale Monte Bianco

09h15

13h30
16h15
18h45
 Correspondence for Aosta
 
 

COURMAYEUR Piazzale Monte Bianco

09h35
13h35
16h35
19h35
Aoste - Gare Routière

10h35

14h35
17h35
20h35
Connections are not guaranteed in case of waiting ate the Mont-Blanc Tunnel or adverse weather conditions.
Aoste - Gare Routière

08h45

10h45

14h45
16h45

COURMAYEUR Piazzale Monte Bianco

9h45
11h45
15h45
17h45
Correspondence for Chamonix
 
 

COURMAYEUR Piazzale Monte Bianco

9h45
11h45
15h45
18h00

ENTRÈVES Funivia Punta Helbronner

9h50
11h50
15h50
18h05

CHAMONIX SUD Avenue de Courmayeur

10h30
12h30
16h30
18h45
Download here the PDF timetables from 1 July to 3 September 2023 : Chamonix-Courmayeur-Aosta
Chamonix - Courmayeur prices:
€ 15 one way
€ 30 round trip same day
€ 15 return the same day with a Mont-Blanc Unlimited pass
Chamonix - Aosta prices:
€ 18,50 one way
€ 29 round trip same day
Discounts for children (< 12 years old)
Booking necessary! Book your ticket online on estore.arriva.it/en
All passengers must be in possession of a passport or ID card and HEALTH PASS, and are responsible for their luggage
For more info call SAT Mont Blanc +33 4 50 78 05 33 - www.sat-montblanc.com
Savda Courmayeur: +39 02 841 21000 - aosta.arriva.it/en
More information on Courmayeur - Mont Blanc via the website www.lovecourmayeur.com
Courmayeur, at the foot of the Italian side of Mont Blanc, is a ski resort very popular with customers in northern Italy and visitors from around the world. Italy is a perfect ski day trip as the resort of Courmayeur is included on your ski pass if you have picked up the Mont Blanc Unlimited Pass.
Above the Val Veny (southwest), facing the Mont-Blanc, Courmayeur gives skiers a spectacular scenery. With almost 20 lifts and 30 different runs, Courmayeur has many options for all levels. The off-piste in the area gives some nice vertical and amazing views of the Mont Blanc massif not to mention great snow! The altitude of the resort goes from town level at 1224 m up to 2755 m at the top of the Cresta Arp lift.
Love pizza, pasta, risotto, cappuccinos and all that is Italian? The mountain also has 20 something restaurants to choose from with fantastic Italian fare!
Val Ferret (north-east) in winter is a paradise for skiers. The snow arrives in quantity, at All Saints. The altitude makes a good quality of snow throughout the winter. The snowshoeing is popular, the change of scenery is total. The Val Ferret, winter is not accessible by car. Deposited in a shuttle to the first hamlet, Planpincieux. After that, it's your move, walk, snowshoe or cross country skiing. Again, in the Val Ferret, charming restaurants are all the ingredients and Valle d'Aosta to treat you, in the localities of Tronchey, and Lavachey Arnova.
Calm, wild, impressive panorama, in the Great Jorre, the Dolent various glaciers, and at the bottom of the Val Ferret, the Col du Grand Ferret, the border with Switzerland.
In summer, the Val Veny and Val Ferret are popular with climbers, Cristalia, hikers (Tour du Mont-Blanc), walkers, bikers and anglers. Nature, flora, its fauna intact. Winter brings skiers from around the world.
As in the Val d'Aosta, the breeding of cows is very present. Many herds of cattle and sheep also come to spend the summer pastures. The sound of bells will accompany your stay in these times so beautiful valleys.
A Pre-Saint-Didier, you can enjoy well-made from the spa. Its hot springs were known to the Romans. At the entrance of Pré Saint Didier, Le Goufre the Dora di Verney is a beautiful green setting.
Bang and the Val de Cogne are known for beautiful cross country ski trails, beautiful waterfalls and ice for the bravest.
In summer, Cogne is the departure of many walks in the Reserve of the Gran Paradiso National Park, where chamois and ibex in large numbers waiting for you. A unique experience.